Shipping & Handling
Cancelling an Order
Refund Policy
Website Terms & Conditions
Privacy Policy
Customer Service Contact:
1-800-777-3529
customerservice@teplitz.com

All orders will show on your credit card statement as being paid to:
Jerry Teplitz Enterprises, Inc.
---
100% SATISFACTION GUARANTEE since 1974
If you are not completely satisfied, simply return the item within 60 days for a full refund of your purchase price. No questions asked.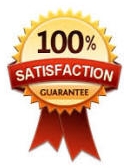 We really want you to be 100% satisfied with your purchase of Dr. Teplitz'products and programs, and we're fully confident you will be completely empowered by your choices.

However, if you're not thoroughly convinced that your purchase was worth everything you paid, simply ship it back to us within 60 days and we'll refund the entire purchase price, less shipping and handling.
For over 40 years
,
Dr. Teplitz' programs have helped over a million people realize greater energy and higher levels of success in everything they do! If you would like to increase your power to new levels, he offers a number of tools, programs & products for both at home and work, in book, audio, DVD & even downloads, for convenience.
Q-LINK PENDANT


$99.95
We've all heard the airplane pilot tell us to turn off cell phones and computers. They disrupt the plane's navigation system during take-off and landing. Well, they also disrupt our own navigation system. It's called electromagnetic pollution (EMP) and is around us all the time. It disrupts the integrity and alignment of our own natural field. The Q-Link uses Sympathetic Resonance Technology to

activate an EMP-free field around us all day long

. Seventy percent of the golfers who made the cut last year were wearing a Q-Link. The Q-Link comes with a 90 day money-back guarantee, and a one-year manufacturer's warranty.

Choice of:

Black, White, Blue & Transparent




Black Design shown here
$99.95

US & Canada:

EZINE

Cancer, Low Energy EMF's & Q-Link

Note: Used Q-Links need to be recalibrated by the manufacturer. We only sell NEW Q-Links at Teplitz Enterprises, Inc.