MOVEMENT BASED LEARNING
- for Children of All Abilities
by Cecilia Koester, M. Ed

BRAIN-GYM : TEACHER'S EDITION
By Dr. Paul and Gail Dennison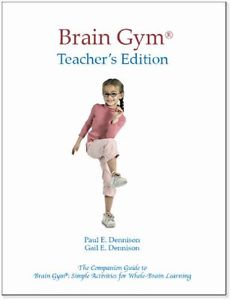 For over 40 years
Dr. Teplitz' programs have helped over a million people realize greater energy and higher levels of success in everything they do!






MOVEMENT BASED LEARNING


- for Children of All Abilities
by Cecilia Koester, M. Ed

In this practical book, you'll find a simple, yet provocative, approach to learning. "Movement Based Learning" stimulates brain function with simple movements. It develops the brain's neural pathways the natural way, through movement. Precise movements can help improve comprehension, organization, physical mobility, focus and communication.

Cecilia Koester, an educator for more than 25 years, guides you (parents, teachers, therapists) as you enhance learning opportunities for every child, including those who have special needs.





BRAIN-GYM : TEACHER'S EDITION


By Dr. Paul and Gail Dennison

Increase you or your children's effectiveness with talking, speed reading, comprehension, using computers, following directions and physical coordination among many other things. Created by Dr. Paul Dennison and Gail Dennison, this book contains simple, fun and effective exercises put fun and success back into learning!

This book contains movement exercises which will allow you or your children to increase effectiveness in talking, speed reading, comprehension, using computers, and much more.