Your Host: Dr. Jerry V. Teplitz
This Week's Expert: LeAura Alderson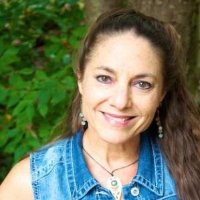 Exercise is extremely important as we age, but it takes motivation to do it on a regular basis. Gyms may be crowded in January but they are empty in April. My guest is LeAura Alderson, CEO of My Trainer Fitness Company. Her motivation came from having suffered bone loss and chronic back pain that she resolved through exercises. That created a passion in her to help others bring fitness into their lives. LeAura is in her 50's and feels healthier today than when she was in her early 20's. Join me as we talk about exercise and its applications in your life. You can learn more about LeAura Alderson at www.MyTrainerFitness.com.
Enjoy the show!

Jerry